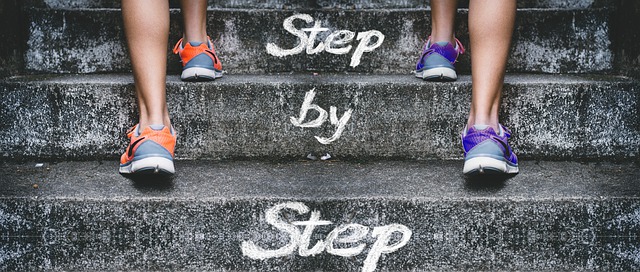 We get around 2000-3000 ideas an hour. And these ideas are not considered great or will not become true until you work on it.
Suppose you have got a billion-dollar idea, what will you do?
It may happen that someone will like your idea and you can get an investor and thus you can start your company, but what will happen if no one has faith in your idea?
Will, you just forget it or you will have faith in yourself and your idea and you will pursue the idea and prove the world that you were right?
If you choose not to give up, consider it the first success of your idea and start working alone towards your idea and turn it true because we come to this world alone, we will go alone, so why will we need someone else to make our dream true?
Not all entrepreneurs are fortunate enough to be blessed by investors, and in today's time, it is extremely hard to get the right fund or investments to establish a new venture.
According to the study, founders of previously successful businesses have a 30 per cent chance of success with their next venture, and founders who have failed at a prior business have a 20 per cent chance of succeeding versus an 18 per cent chance of success for first-time entrepreneurs.
In such a situation, bootstrapping your business can be extremely beneficial for you and your dream.
Bootstrap
Bootstrapping means starting your business with very little resources or virtually nothing.
You start your business with your personal income or savings.
Many multi-national companies like Apple, Dell and Microsoft started as bootstrap companies, with little or no venture capital or outside investment.
Now you know where these companies stand.
Therefore you yourself are investing in your idea and any profit you make will become the capital again until some investor pops out of the blue or you are well established.
Bootstrapping your business is not the best option but frankly speaking, it is the only option that you have.
I know it is not easy, but easy things don't have good rewards. Your hard work will definitely pay you back.
Here are some tips to bootstrap your business to success:
Control your spending
Bootstrapping a business is considered cheaper. But it is cheaper because you don't have the capital.
That's why it is essential to control your spending.
You should prepare a budget and you should spend accordingly.
Here you not only have to control your businesses spending, but you also have to control your spending. The savings are to be invested back in the business.
In India, we have a saying that "you should spread your legs according to the sheet", likewise you have to spend very carefully and you should become thrifty about your spending.
It has benefits too as you are the only shareholder and you have total control. Thus, you can be more efficient.
Focus on the customer
Customers are considered to be the spinal cord of the business body.
Therefore in order to make your business successful, your first focus should be to provide your customers with the best product and the best service.
You yourself have to handle the customers as you do not have any team member, but it is an advantage too as being the developer, you know the product perfectly and you can go the extra mile to provide the customer with extraordinary service which most the team members do not go.
Choose your team wisely
Let's say that your bootstrap business is going well and now you can hire someone.
Now you would be doing half of the work and the other half would be done by the other person.
Now the success of your bootstrap business depends on them too, therefore
you should hire someone by looking at them as a partner instead of an employee.
Choose someone that can do a variety of work and is ready to go to the extreme with you.
They should be a full-package that can perform all the basic necessary tasks of the business instead of out-sourcing the tasks.
If you hire more people, consider hiring people with different skill sets so that you have the benefit of diversity in your bootstrap business.
Cut the overhead costs
Your every expense has a huge impact on your bootstrap business.
In a place where all the expenses are cut short, one cannot afford overhead expenses.
You must cut your expenses to a minimum and you should try to save as much as you can.
One such example is that you can work from your home or from a coffee shop or you can even go virtual, instead of renting an office.
You can put this money into product development or it can also be used to hire team members.
Once you are financially sound, you can rent or you can even buy an office, until then, you have to save as much as you can.
Use content marketing
A business needs customers to grow, but the customers will not come waking to your door, you have to promote your business and advertise it.
The cheapest way of marketing your business is content marketing.
Write articles on topics related to your business and product and tell the people how your product can help them and how it can solve their problem.
Content marketing is one of the most effective ways to reach new people. 70% of consumers think that brands who create original content want to build relationships.
Keep your job
The biggest mistake that you can make is to quit your old job and devote your whole time in your bootstrap business.
Your bootstrap business is not capable enough to support you.
You are the financial aid of your business, and it is true that your business will not become successful overnight.
Therefore till your business starts earning decent returns, you will have to work on the job and for your business too.
It may be difficult, but your handwork and dedication will eventually pay off.
No credit purchase/sale
You need to minimize your costs. For that, you have to get the raw materials at the lowest rates possible.
Many businesses provide cash discount if you pay immediately, therefore you should take benefit of the cash discount.
Pay immediately when you purchase and negotiate to get higher discounts.
You handle the customers yourself, therefore you should insist on immediate payments instead of financing it.
This will increase your cash flow and you can make other purchases sooner.
You need money, therefore the quicker the payments, the better for you and your business.
Outsource
Outsourcing is cheaper than hiring an employee.
Suppose you need a person to develop your website or to manage your digital marketing campaign.
For that, you don't need to hire someone and pay them the monthly salary.
You can outsource this work and you can pay the person hourly or on a daily basis.
This way it will definitely cost you less than hiring a person to do so and on the other hand, you get the privilege to get your work done by an expert as most of the outsourcing professionals do one thing only and they are experts at that.
Fully research your market and competition
You may think that you have researched the market and what your targeted audience will be, but it is an ongoing process.
Because if it was not an ongoing process, your sales would have been jumping off the point.
You need to keep analyzing the market and see what people need and have the necessary changer in your product or service.
Be persistent and don't give up
People do not like to work with new businesses as they don't trust them.
There you will have to work very hard to gain their trust. Initially, you will face a lot of rejection, but you should take them positively instead of taking them personally and damaging your morale.
There are many obstacles and challenges that you have to face but you should just remember that all the hard work that you are putting yourself through will definitely pay you back.
Bootstrap Business is hard, but it is not impossible too, therefore believe in yourself and your idea and build your own empire.
Shyamal is the Founder of SmartTask, an online work management tool that's helping teams be more productive by having clarity on who's doing what by when. Has a penchant for researching and sharing strategies that could benefit a team's productivity.