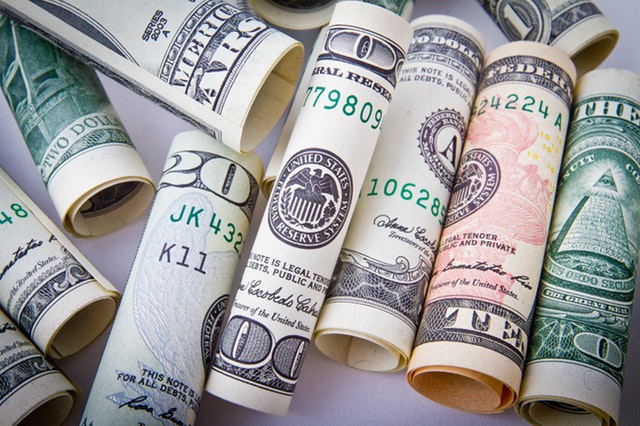 So you want to know: How to start a blog and make money? This is one of the hottest topics among those who want to start a blog.
Blogging and money making go hand in hand.
They both are usually tied together – even if a blogger starts a blog with no proper goal, after a few days they're tempted to think about making money (come on, you know that!).
Of course there's nothing wrong with the concept of "wanting" to make money from a blog.
If you are longing to make money with your blog, you deserve it. You put in lots of effort on your blog and you deserve to get paid for your hard work.
But making money form a blog doesn't seem to be an easy job for many bloggers (as they realize it a little later) and yes it isn't an easy job (of course there's no easy money; if there is, let me know ;)).
You could make it easy for you if you do the following things that I am going to discuss in this post.
Find a profitable niche (also analyze your interest in the niche)
Before you think about how to start a blog, you should think about the niche.
Without finalizing the niche there is no point in thinking about the technical and non-technical aspects of starting a blog.
In one of the earlier posts I talked about this bit in detail. But I think this point needs more emphasize.
Most bloggers become frustrated on the fact that they are not making money with their blog later only to find out that their niche is not profitable.
It is important that you need to be passionate about what you write. But if nobody wants to buy from your niche, ultimately you won't be making any money.
Finding a profitable niche takes some work. You have to do keyword research and market research.
At the same time you also have to analyse how you will be monetizing your blog in that specific niche.
For instance if the niche you choose does well with products that sell like hot cakes, you could do affiliate marketing and you can also earn via advertising.
It could be a daunting task to find a good money making niche that resonates with you. But this is a very crucial step to make money with your blog.
If you ignore this step, you might end up in a dry niche that sucks the energy and money out of you but doesn't make you any money.
Devise a blog monetization strategy
Once you have identified the right niche, the very next step you have to take is to develop a blog monetization strategy. Most bloggers do this at a very later time.
They start a blog and publish pointless posts for a few months. Then they scratch their head to find out how they can make money!
It won't work that way.
Right after you identify your niche and right before you start creating content, or name your blog or purchase a theme you should devise a plan on how you are going to make money off the blog.
Depending upon your money making strategy you might have to choose a theme that converts well for your particular monetization method.
Develop a content plan
… that goes well with your monetization strategy! Not all of your content has to be "buy this stuff" kinda thing. But it is important that your content matches the theme of your monetization strategy.
For instance if you are planning to monetize your blog by selling your ebook on a particular topic in your niche, your blog content should "tease" and as well provide useful information surrounding that particular topic.
If you start publishing posts about all things under the sun, you won't be able to make a dime!
Your posts have to act as a marketing tool not only to gain traction on the web but it should also have the ability to convert your visitors into customers.
If people visit your blog to read random information and then leave, there is no point in your going through all the hardships to create content for your blog!
Pay attention to both traffic and conversion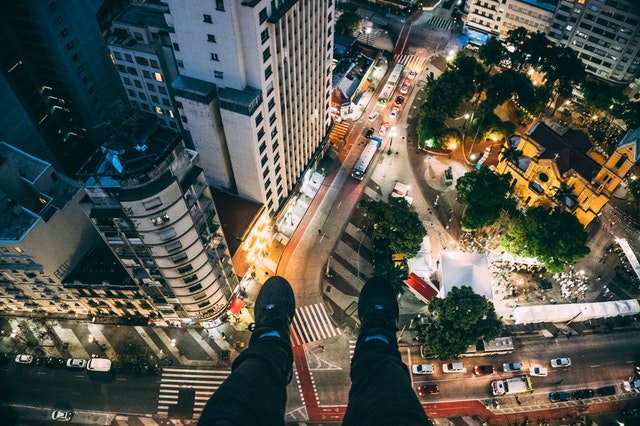 Traffic directly relates to money. That's quite true. But another hidden metric that most bloggers ignore is conversion.
It is good to have lots of traffic in order to make money from a blog (provided you have devised the appropriate strategies and put them to practice).
But if your blog is poorly converting, all that traffic will be simply wasted.
So while you are interested in looking at the traffic numbers, you should actually pay more attention to the conversion numbers.
If your blog is designed to convert well and if your content entices people and converts them, you can do really good even with low traffic numbers.
I am not saying that you should just be happy with a low traffic number and that you should not do anything to increase your traffic. You should!
But if you work on increasing your conversions, over the time, when you traffic increases you will be enjoying really great benefits!
Explore all possible money making opps and implement a handful of them
Now, I am a strong believer of "Don't put all your eggs in one basket".
With all the search engine updates going on and given that the web is evolving in various aspects, it is not a good idea to rely on one income stream.
During your early days, you should explore almost all possible ways of making money with your blog.
And once you've learned about the various possibilities, choose a handful of them that suit your business and implement them.
It is OK to have a variety of options to make money from your blog. Just make sure you don't burn yourself out in the process.
For instance, if you are planning to make money from coaching or offering other one to one services, you might want to limit them so you can handle them.
I'm saying that again – don't rely on one income stream; if a major change happens on the internet over the time, or if your competitor got an edge over you, and if you happen to lose sales you will be doomed.
Hope you got the point.
How to start a blog and make money – Conclusion!
I hope I've given you the necessary basics that you need to make money from your blog.
You still have to build the exact money making opps or income streams yourself – it depends on your business.
I've shared my own money making strategies in my book Can I really make money blogging? Grab a copy and apply my strategies to your business to start making money from your blog.
Now that you know how to start a blog and make money, as always share this post with your friends.
Leave a comment below letting me THE most challenging thing that makes you drag your feet when it comes to making money from your blog.