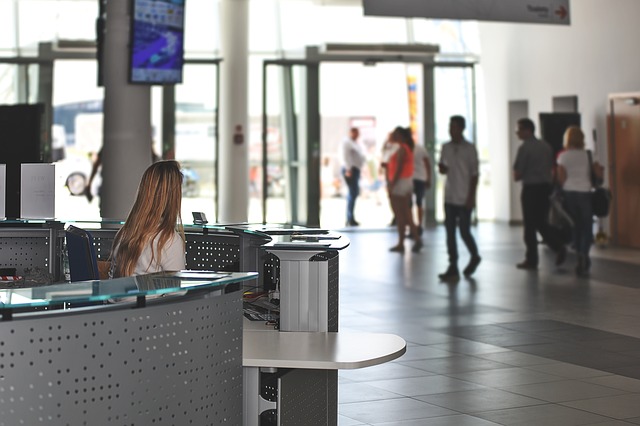 When it comes to the crux of everything that a successful business has invested in and developed over years, it's hard to argue it would be anything other than customer satisfaction.
Respecting the customer's views and meeting their demands should be the foundation any business is supposed to be based on.
In today's digital era, this is even more essential owing to the fierce competition between firms and lots of potential services for consumers to spend their time and money on.
The following stats will help you understand the critical importance of customer service:
Sure, you can value your marketing attempts and business strategies and hold them accountable for your company's success.
But what's a market without the individuals who've come through that front door and asked you for a particular product just because they heard good things about your services from one of their relatives or neighbours.
Thus, when it comes to pleasing the customers, you need to account in several factors to ensure you maintain that community base over-time while bringing in new faces as the reputation of your business grows.
Below, we take a look at five such factors that can either favour or hinder your e-commerce platform's progress, and how you can correct them to good use.
Over-promising or not meeting expectations
Sometimes companies will take up their marketing strategy up a notch, and unrealistically so, talk about hyperboles and ambitions rather than actual goals or existing strengths of their service with the customers.
It is hugely disappointing for the customers when they don't get delivered a product that they may have expected rightfully so as promised by the business itself.
This could be anything in terms of urgency like having a product available by a particular time, or cleverly lying about certain features via misleading trailers for e.g. downgrades for the final versions of the products.
Your business could risk losing credibility and trust with the consumers.
If a similar situation arises, intentionally or otherwise, an apology is a must and not in just its traditional sense.
If you don't want to risk losing your costumer forever, make sure to make up for your shortcoming by providing valuable discounts or anything which gives them a reason to remain a proud consumer.
Automation and inaccessibility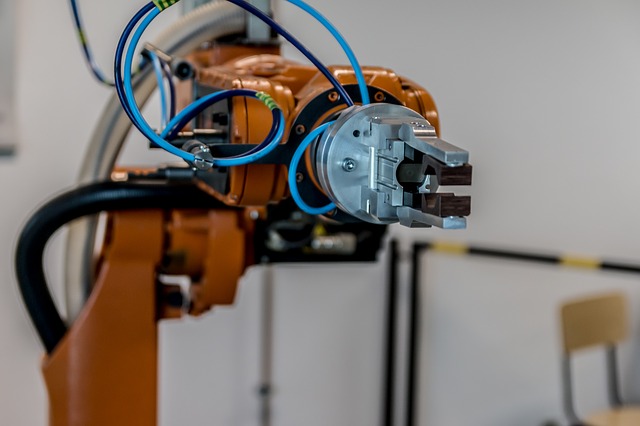 Customers need real humans to convince them to buy a certain service. They need someone who will listen and not just redirect them to the FAQ page of your e-commerce site. This is where the automation system is limited.
You can still proceed with tasks like sending receipts, or verifying credentials but anything else requires a human touch.
That is why your business should always promote live-chat or phone-conversations more than scrolling down a page of hundred questions to come across your query and the respective solution.
For accessibility purposes, have a phone contact number front-and-centre on your website, signature, logo, or any other promotional material you can.
For even better results, choose a click-to-call button which will add interaction and urgency to this strategy preventing second-thoughts or the old-fashioned 'will do it later' notion of the potential costumer.
Most businesses will not respond or follow up an initial phone or email conversation with a customer, and this is really not ideal.
In fact, the user data concerning date of last contact should be reviewed for all potential consumers and efforts should be made to reach out to them to serve as a sort of a reminder.
Underutilising or undervaluing your customer service staff
Remember how we talked about human responses trumping automated responses above? For that sole purpose, your company should have an efficient, supportive and always all-ears staff in the customer service department.
Customers aren't looking for a confused, rude or frustrated individual at the other end of the telephone line, as that is one of the major things that can lead to a horrible e-commerce experience.
Nor do they want someone who is more concerned with proving himself right than solving the actual issue or question the consumer might have.
It is thus important to listen to the customers' needs attentively and respond in a manner that gives that some degree of assurance on getting their issue resolved.
Even when the particular issue may not come under one of your organization's member's authority, he should give customers a time frame within which a more experienced person will get back to them without causing any unnecessary delays.
Good training programmes and informative seminars would only add to the talent and knowledge of the individuals responsible for handling the customers' queries.
All agents and technical support members should collaborate to get the issue resolved as quickly as possible disregarding any tiers of customer service members.
So a swarming technical support approach is better than a tiered one with hierarchies. 
Remember the rule of the thumb: Your customer is to be served, quickly and properly. 
Not utilising the user data properly
Almost all businesses nowadays have a department dedicated to collecting user data and statistics, and using analytical software to deduce relevant results for the company.
The challenge isn't to develop such software, it is to utilize and understand the results. That is why every email or chat should end with a short feedback chart where customers may select the performance of the support team from a scale of 1-5 or even better just three options to narrow it down: Satisfactory, Unsatisfactory, Needs Improvement.
Thanks to everything being kept up as records including phone call recordings, chat and message history and previous experience details with the company, you can devise future plans accordingly and avoid ones which haven't seem to be popular among the masses.
This also applies to short-scale data like personal names and addresses because the last thing you can do is call someone by their parent's name or by a totally unrelated one.
Thus with a simple understanding of the results of the data, you can carry on to improve both your technical support department and help build better business relationships with the customers.
Failing to reward long-term customers
According to Invesp, it is 7x more expensive to get a new customer than to retain an existing one.
A loyal customer is a great thing.
An individual who's willing to try most of your new ideas, who'll stick through the thick-and-thin of your business ventures and has already spent enough time and money on your products, deserves to be kept for stability of your e-commerce.
Thus, it's no surprise many businesses are doing right by their long-term consumers by providing them additional incentives, rewards and discounts to keep them interested in new services and existing ones.
They will also be likely to opt for newer financial plans and offers thanks to the years of trust and reasons your business will have given them to stay.
Conclusion
Businesses, throughout their cycles, are bound to make a mistake because they're not being run by machines.
Sometimes, these mistakes could be big enough to pose a serious threat to the company.
However, it's never too late for correction.
Everything can be retrieved with a few simple plans that are directed towards healing the business-customer relationship and the above points tell a similar story.
Sohail Rupani is a Senior SEO Strategist for an agency known for best SEO Services in Florida 'PNC Digital'. He specializes in SEO and SEM techniques. He is passionate about technology and loves to analyze the tech industry in his spare time and stay in touch with the latest happenings. He also writes technical articles about SEO and digital marketing. Follow @sohailrupani for more updates.