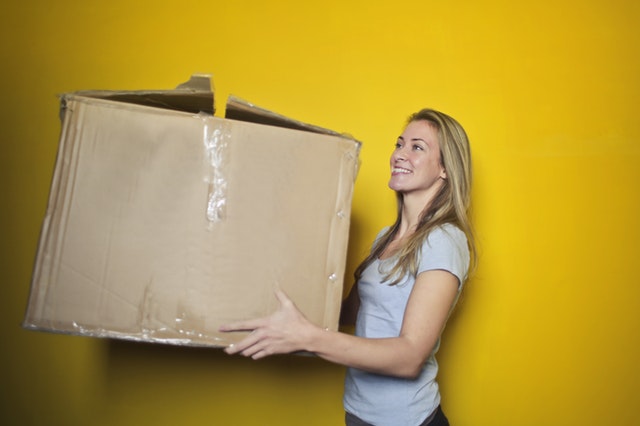 Moving across the country is supposed to be fun and a chance to experience another new reality.
For a family, this is supposed to signify a new beginning for every member. In the real world, however, this experience of moving across the country is full of uncertainties and confusion, primarily due to lack of planning and a professional approach.
Due to an increase in family moving cross-country, the moving industry has grown, and this has been a game changer.
Tips for an effective move across the country
Only pack the essentials and label the boxes
One of the greatest mistakes families make while moving across the country is the temptation to carry everything.
Carrying everything is one-step to an expensive move as well as the onset of confusion.
Packing necessities, therefore, should be the goal of every family. Carrying old clothes and toys, for example, is not a smart idea in terms of finances and logistics.
Families should consider donating toys as well as excess clothes.
Once every member of the family is satisfied with their essentials, it is important to label the boxes.
Labelling should be unique and straightforward for better identification and logistics.
Although the moving companies have a modern system for load accountability on transit, having a family list of boxes on transportation for crosschecking is a good idea.
Pack each home item individually and with care
It is normal for a family to pack everything together. However, this approach of packing has its disadvantages.
Delicate items are prone to damages, and the overall process might be expensive due to items taking a lot of space.
In order to save money and prevent goods from damage, it is advisable to pack similar items together.
Furniture, in most cases, takes the largest space in a moving process. The family should consider dissembling furniture pieces if possible.
There are tons of tutorials on how to pack furniture and learning from those tutorials is important.
For electronics, they are more fragile. Better packing for electronics is not farfetched.
If there is no padding for electronics packing, asking the moving company for assistance is advisable.
Plan for the family journey across the country
Most of the concentration in most cases is on the goods and not people. Planning for the family should also be a top priority.
The family should book hotels in advance, check whether the vehicle they are using is mechanically ready and, more importantly, prepare themselves mentally.
In addition, it is important to adhere to set rules while moving across the country.
While planning for this important move, the family should not include pets. Pets are complicated, and they require different planning.
Therefore, as a family, it is important to consider the needs of the pet and move forward accordingly.
Why do you need professional moving services?
These are the reasons for professional moving services as opposed to individually moving across the country.
First, moving companies operate in an organized market. The organization brings sanity in the whole process, and this means that the client gets their value for money.
It is one of the best options to maximize every dollar in the process.
In addition to the budget aspect, moving companies have well-structured fees, which are ideal for planning finances for the whole process.
Second, it is easier to get compensation in the case of an accident, lost goods, or goods destroyed while on transit.
The compensation aspect makes professional services the best deal in moving across the country since these companies have insurance coverage.
Requesting insurance documentation should be part of signing the transit deal.
Third, as a family, it is important to recognize that the moving industry is professional in moving, packing, and maximizing packing spaces.
Hiring professional services, therefore, ensures that there is assistance in a comprehensive packing and labelling the boxes.
In some cases, these companies offer advisory services on the best approach to different factors, especially where children and pets are involved.
Families can now experience new realities without having to worry about moving logistics, thanks to companies such as North American Van Lines.
The value of professionals in moving across the country is unmatched, and it should not be an option but a necessity for better movement and experiencing new realities.