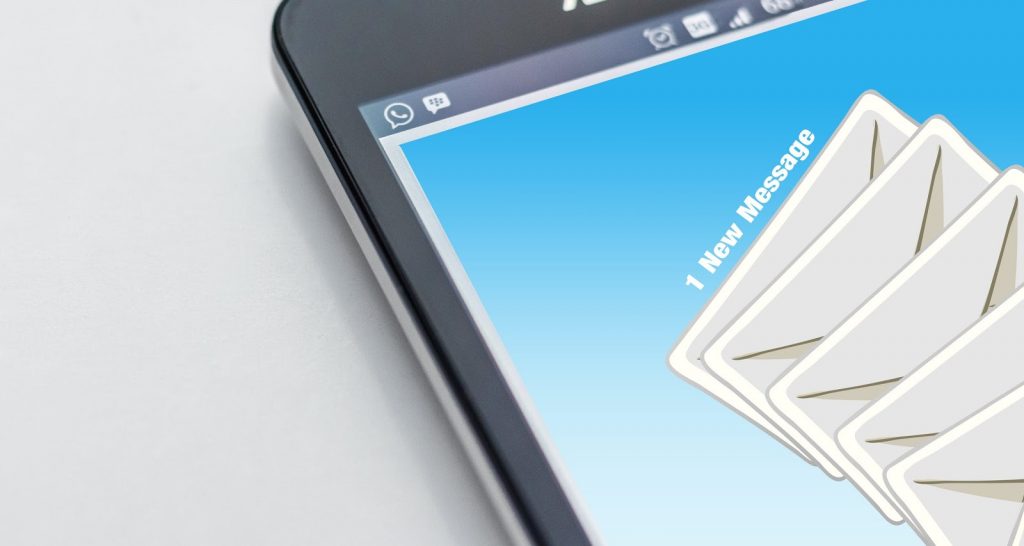 Your email listing is one of the most valuable assets to your business.
However, most businesses have the same question – We put so much effort and energy into our mailing list, but we're tired of not seeing significant subscribers. Some even complain about not receiving even a single subscriber over a long period of time.
Many businesses either collect thousands of irrelevant and uninterested subscribers, or they buy subscribers' data.
Such subscribers disappear and leave you with a worthless listing, even if you have a six-digit email list.
The first mistake is, buying or collecting irrelevant subscribers!
You should, instead, practice building relationships with your website visitors and create an email listing full of interested subscribers eager to hear and buy from you.
Apart from this, here are the most common and biggest mistakes people make and deprive themselves of the power of email marketing.
They don't know the opportunity to sign up exists
Email signup forms can capture a large number of leads from your website.
However, if you are not placing email signup at the right place, you could be missing thousands of subscribers simply because they can't see it.
Place your email sign up option where every website visitors can find it effortlessly. Include your signup form at multiple places on the website, such as:
Website's header
Top of the sidebar
Blog page
Footer
About page
Resource pages
Exit-intent popup
In short, keep the option to join your mailing list easily visible. Use Google Analytics to identify the most visited web pages and have your easily accessible signup forms on those pages.
The signing up process is too complex
Remember that it's an emailing signup form, not a survey. Don't frustrate visitors by asking too many unnecessary questions.
Only ask for their name and email address. While joining your email list, people expect that it will take just 4-5 seconds.
Asking for tons of information makes them feel the job full of effort.
Thus, make your email signup process convenient and quick, especially considering that most of your website's visitors come from a mobile device.
They don't want to type too much, rather a few keystrokes and screen taps should work.
Your sign up button shows business, not solution
"Join our email list," "Subscribe to our email list," etc. won't show that you have something valuable to offer to your subscribers.
Instead, it clearly shows your business motives to your visitors.
If people are not signing up to your email listing, you must look at this part and work on it.
Highlight the benefits of joining your email list. Think about what people want to receive from you?
Choose a caption on your sign up button that directs users to take action right away.
For instance, "Grab your free copy, now," "Yes, I need this," "Show me the template."
You don't promote your email list
Promoting email list? That may sound new to many people out there. However, promoting your email list is crucial to growing your number of subscribers.
Think about it – If you do not promote a resource page, nobody will see it.
Similarly, if you don't promote your email listing, people will hardly know if they could join your email list.
Try the following tactics to promote your mailing list:
Create a separate page for your signup page, explaining all benefits of subscribing.
Add a link to the signup form in the bio on your social media.
Add a call-to-action to your social media posts.
Add a call-to-action to your videos.
Visitors don't find you credible
A quality website design, with relevant and interesting products or services, is the foundation of trust.
It attracts and increases customers who visit your website for products or services.
Build enough trust that people will join your email list on the first visit. Create a professional-looking and clutter-free website design with high-quality content and graphics.
Use professional images and post informative blogs on your site. Try to outsource creative tasks to those freelancers who can deliver high-quality contents for your blog.
Your visitors must think in their mind – You know what exactly they're thinking or talking about. Simply, relate to your customers!
You avoid using a pop-up
It is true that pop-ups can be frustrating. But if you plan and test them properly, they can benefit you.
Test email listing pop-ups in a private window on Safari or an incognito window on Chrome.
By doing this, you'll be treated as a new user and can test how your pop-ups work.
Exit intent pop-ups work better as they capture visitors' attention on their way out when they are done with their main motive to visit your site.
You don't tell people the benefits of signing up.
According to a Disqus survey, 72% of email subscribers expect to learn more or stay updated on the latest information on the topics that interest them.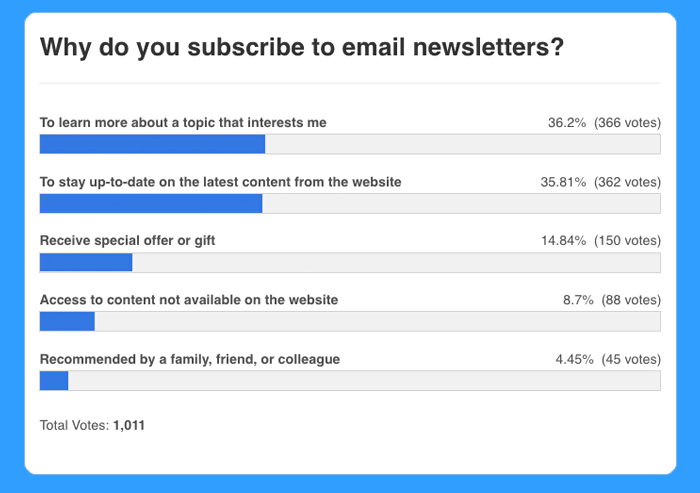 Don't think of your email listing form as a tool to get readers to give you their email address. Instead, think of it as providing an opportunity for your readers to get more useful content, ideas, offers, and support.
Let them know what they can learn or accomplish by signing up with you.
You're not offering a special "subscribers only" incentive.
Give subscribers exclusive access to something valuable, whether it's a free coupon, discount or content, etc.
For instance, if you offer whitepapers on your website, state on your page something like "Get access to exclusive guides by industry experts. Sign up now!"
You can also offer first-time subscribers a special coupon or gift. Make sure you keep your promises once they subscribe.
Final Words
Every successful and effective strategy demands efforts, and so does your email listing.
Ask yourself, are you seriously paying enough attention to your mailing list? You then ask if you are making all or any of these mistakes discussed above.
If you lack enough time to pay the required attention to nurturing your email listing, find professional writers for a decent price.
Find a good email writer, and communicate and define all your requirements clearly and in details.
Joey Feldman is an essay writer in Canada.He is a young technologist with experience in marketing and SEO and a master's degree in computer science.This guy is always looking for new ways technologies can be used to improve something.Being a passionate writer, Joey wants to share his experience and make new connections.