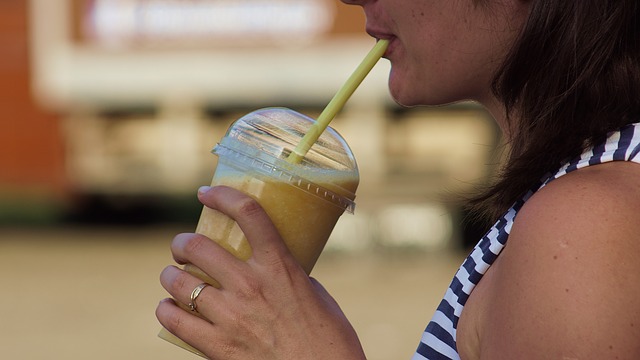 Haven't you heard about having protein shakes for breakfast? Well, you must know you will be very energetic if you drink one having risen as the sun.
Protein shakes are the worldwide known type of sport nutrition. These drinks are usually taken by bodybuilders to increase the muscle weight.
Unfortunately, only a few know the reduced amount of such a shake can drop a size.
A dry protein powder mixed with milk or water can intensify the burning of fat, losing a few kilos, no sagged skin, make your body look fit and attractive.
Evidently, only high-quality products can provide you with all that healthy stuff and help you reach some goal.
The shakes of poor quality, in turn, containing harmful ingredients can only worsen your health state at once.
Especially if taken on a regular basis. Today we will give the top of best breakfast meal replacement shakes of the current year.
Ready, Steady, GO!
BSN Syntha-6 Isolate
This protein product amazingly fights with unwanted kilos.
Its most important effect is the lack of hunger in more than three hours after an intake. It contains fibers and vitamins that do you only good.
18Shake
The best quality-to-price ratio. What is more, the effect of a product is multiple.
It contains both whey isolates and milk, which work great in sustaining the muscles' amino-acid level.
The perfect drink for those who decide to go on a crush diet. A very affordable price for such a good product.
Yoli
This shake also provides the human body with the full amino-profile as the previous do.
It is comparatively expensive and does not fight the hunger.
Still, a good start for the newbies, as the taste of it is rather impressive.
Isagenix
It is one of the healthiest and most expensive shakes here. Of course, whey protein is not as cheap as it is said to be.
Furthermore, if you want to enjoy the process of dropping a size, Isagenix would be perfect for you.
The taste tops all the previous and next products we mentioned on the list.
Herbalife
You might say this product is here, because everyone has heard about this brand at least once in his or her lifetime.
However, this would definitely be a half-truth.
Despite the fact, this product is far away from the other considering its ingredients (too much soy, sugars and a lesser amount of protein), but it works and is now placed in this list.
Nitro Core24 (Optimum Nutrition)
This product is here because of the wider variety of consisting protein types (10 both quick and slow). This fact allows taking in the product anytime.
In addition, Nitro includes a high quantity of cellulose that will help to get rid of unnecessary weight as soon as possible.
Super cheap.
One more complex protein drink with 7 types of powder (milk, whey, egg ones).
GNC Lean Shake
This drink is considered better than not mentioned here shakes.
However, it is not recommended for use instead of given above. As it has little protein and a bad taste.
Despite these facts, it greatly suppresses the appetite.
Shakeology
The weightlosss product shakeology has the biggest variety of useful ingredients.
However, there are a bit too much of sugars.
It is strange, but with so many flavors the taste leaves something to be desired. The highest price is partly explainable.