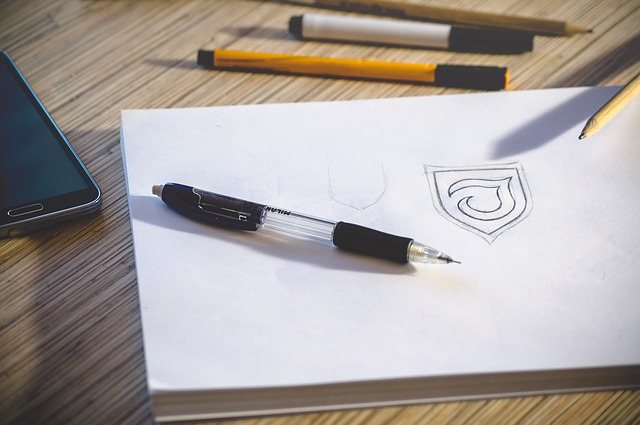 Here is a quick question, What comes to your mind when you see logos of business giants such as Apple, Facebook, Dell, Pepsi, etc?
Yes, the first thing that strikes your mind will either be the company to which all these logos belong to or any product of the company that you might have seen before.
These simple designs are worth millions for their respective companies as these logos define their identity in the market.
A logo defines your business visually, it is like a living symbol that represents your whole company, firm or business in the market.
Well if you own a small business and thinks it's okay for you to continue without a professional logo, then you are surely going the wrong way.
Your logo is your first impression and its the face to your business. It lets people know if you are professional or just an amateur, expensive or cheap, trustworthy or shady-looking and most importantly someone who cares about their business or someone who doesn't.
Now if you understand the importance of a logo then its time for you get one for yourself from the top logo designer.
Just make sure that you have an expert working for you.
If your logo is doing justice with your business then you would be able to create a positive connection between your company and your target audience, through interactive and beautiful visuals.
However, the question is, what type of logo is right for your business? You need something that could get the job done for you.
To put all your queries in this regards to rest we have compiled a list of different types of logo designs.
Check out these 9 different types of logos that can help you grow and create an image of your business.
Brand Mark
This is a type of logo design that have single or multiple patterns made by using different graphics symbols and icons together to represent any real-life object.
This real-world object can be anything and the best example of this type of design is Apple.
This object can be used to define any aspect of your business like your company name (similar to Apple), your work, initials or any other thing.
The best thing about brand mark is that these type of logo design are clear, clean and easy to remember.
Your clients and your audience can easily remember this type of design.
Also, the simplicity of the design can easily be adjusted to be used on different branding materials like business cards or letterheads.
Monograms Logo or Lettermarks

Monograms or Lettermarks are generally logos that are created by using letters usually via companies name.
Many know companies use monograms as their logo design such as HP, IBM, CNN, HBO, etc.
Well if you notice properly you would find a pattern that is these are all these monograms are initials of the of a few famous businesses with a rather lengthy name.
However, though the use of monogram, they have been represented in just 2 or 3 letters creating a creative and unique logo for their business.
So if you are someone with a lengthy company name then no need to worry who knows you might get a unique logo from it.
Monograms logo designs are really easy to remember and practical using the initials for brand-identification purposes.
This type of logo design is all about simplicity, which can be achieved by creating a perfect combination of a few letters.
Monograms are effective in streamlining any company brand with a long name and we would highly recommend you to give it a try if you are one them.
Wordmarks
These are quite similar to monograms, a wordmark is a font based logo design that focuses on the brand name alone.
However, unlike monograms wordmarks do not make use of the letter to shorten the name and create a logo design, rather wordmarks use the full brand name for the logo.
Some prominent example of wordmarks is google, coca-cola, Visa, etc. However, only the companies with a quite different and unique name can fully utilize this type of logo design.
Although companies and businesses don't have to worry about creating a strong brand recognition as the name itself is catchy and easily memorable and when combined with creative typography give an amazing logo design.
We would suggest you be careful while making a choice as you would have to choose or create a font style that can capture the essence of your brand and your business.
Mascots
Yes, you might have already heard of these types of logo designs from the Olympics.
Just as the Olympics always a mascot you can also make use of images of a character or a person that can act as a visual representation of your business.
Mascots are one of the best types of logo designs that can easily interact with your audience as a face for your business.
All of your marketing campaigns and strategies get centred around this mascot logo design of yours.
And we would highly recommend you do so as mascots type logos can give your audience a warm-and-fuzzy feeling, which leads to creating a rather distinct, friendly and creative brand logo.
This type of logos is also great for you if you want to communicate with a small age group of audience, as there is nothing better than a lively and tangible character to which kids could relate and get attracted towards your product or services.
Letterforms
Letterforms are almost like monograms that make use of only one letter create a unique logo design.
There are many companies utilizing these one letter logos such as Yahoo, Mcdonalds, WordPress, etc.
Combination Marks
As the name suggests these are the logos that combines two very basic elements of logo designs.
Combination marks make use of both images and letter to resulting in amazing logo designs.
Taco Bells, Toblerone are some of the major companies using combination marks.
Emblem Logo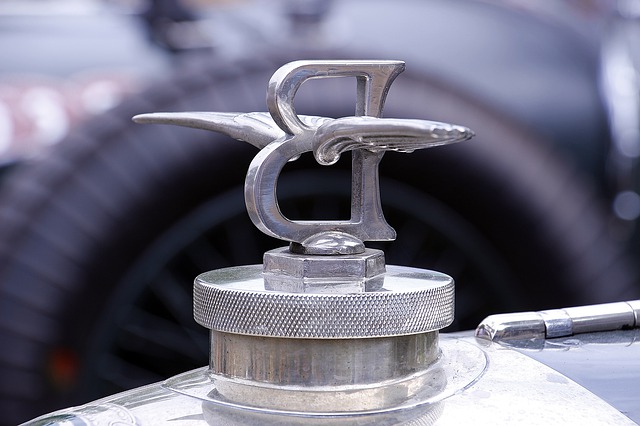 The traditional form of logos that generally consists of a typeface within borders. These are classics logo designs that may never run out of fashion.
Dynamic Logo
As the name suggests these are dynamic logo designs that can have variable colors textures, font styles, etc.
Dynamic logos changes according to the context.
Pictorial Marks
These are completely graphics-based logos designs.
When you think of logos a basic image might come to your mind, pictorial marks are exactly that image.
Hermit Chawla is a Marketing Manager at Sprak Design. He would love to share thoughts on Sprak Design, Lifestyle Design, Branding Firm, Exhibition design etc..