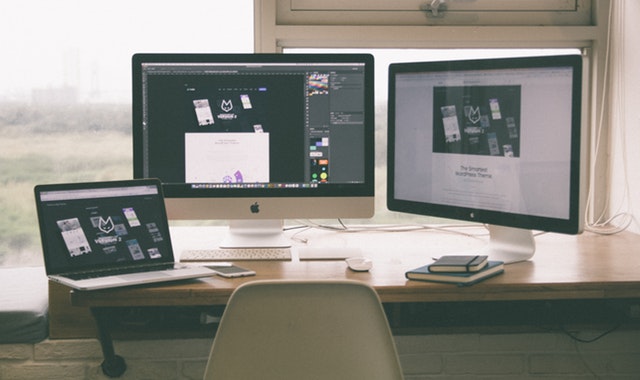 Delivering the best user experience is always a primary objective when running a website.
The growth of your site depends on the growth of traffic, and you can only grow traffic by delivering an exceptional user experience. The same is true with conversions
Of course, user experience is not always an on-site thing.
You also need to think about off-site elements of the users' journey, including how they discover your website and how they interact with it in the future.
Improving user experience and engaging the users directly are often seen as tedious tasks, but they don't have to be that way.
There are tactics and hacks for enhancing your website's experience while saving time, and we are going to discuss some of them in this article.
Refine Your Blog Niche
A Blog section is important whether you are running a corporate website or an e-commerce site.
The Blog section acts as a way to attract visitors using valuable content, including visitors who aren't always ready to make purchases or engage with your business directly.
To influence the types of users coming to your site, what you need to do is refine your blog niche.
Sharpen the topics you discuss in each post, make sure the posts are in the same subject or niche, and begin refining the audience of your site.
Targeting a specific audience segment is a great way to boost conversion rate as well.
At the same time, users coming to your site will also find a wealth of other valuable articles to browse through, increasing their time on-site and boosting user experience in the process.
Automate Your Emails
Emails are incredibly effective in engaging the audience directly. You can, for instance, use remarketing to help win customers back.
You can tackle site-specific issues like dropped carts or low on-site engagement using targeted, well-designed emails.
Automation is how you take your email game to the next level.
You can now use marketing automation tools offered by SendinBlue to help you send emails – and I do mean targeted emails – based on user behavior on your pages. The service comes with unlimited automation workflows too.
You can even go deep into the workflows and decide how you want to engage your audience using the included workflow editor.
You can then turn to SendinBlue's real-time reporting and integration with other services through a dedicated API to really engage the audience on a personal level.
Make Sharing Easy
Making sharing easy is the next thing you want to do in order to boost user experience.
Users who find your content valuable will be more than happy to share it with more potential customers.
Making sharing articles and contents easy is a great way to expand your reach.
Sharing is also a valuable type of user engagement to pursue. This makes adding always-visible sharing buttons or placing them in strategic locations throughout the pages even more rewarding.
Adding a set of sharing buttons after the first two paragraphs is a tactic you definitely want to try.
Similar to using emails, you can keep track of user sharing using analytics tools. Based on metrics like heatmap and selected social media sites, you can refine how you display your sharing buttons accordingly.
It will not be difficult to double the number of shares and likes you get with this approach.
Leverage Video Contents
Last but certainly not least, you need to start investing in video content for your website.
While articles are great, videos incite more excitement and user engagement.
Video content is also easier to consume in the eyes of your audience, especially when it is done correctly.
First, you want to make sure that the basics are covered. This means reaching a suitable production value with every video you produce and adding high-quality audio as a key component.
Next, you want to make your videos snackable; they need to be short and easy to watch quickly.
You can start adding more elements to further increase the value of your video content.
Adding a clear subtitle, for instance, allows your videos to be watched with the sound off.
This is handy for viewers who consume content in a crowded environment.
More Optimization Tactics
There are still so many things you can do to improve your website's experience.
You can improve the mobile view of your site to further pamper mobile users. You should also take steps to improve the site's performance and shorten page loading time.
Combined with the other hacks we discussed in this article, your basic UX optimizations will be even more impactful.
Video content will attract more viewers when it loads quickly. You can keep users interested in new articles when your site is easy to access using mobile devices.
Implementing these hacks is just the beginning too; stay tuned for more tips and hacks right here on DoSplash!