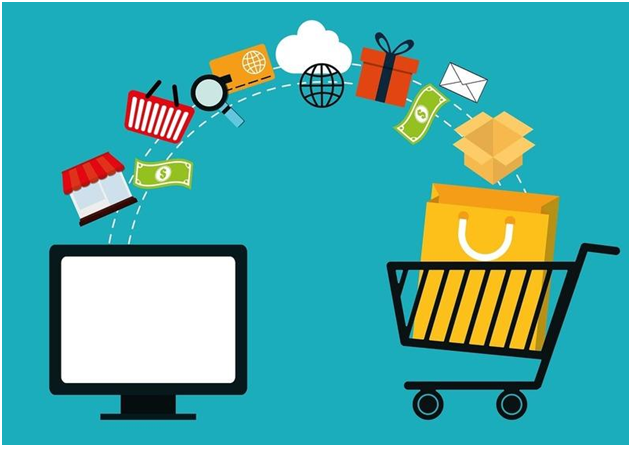 More and more people like to shop from the comfort of their own home. And that is quite a logical choice – they don't have to get out, there are no crowds and wandering around the shops for hours.
The product offering is better and does not depend on the current stock in the store.
That is a clear sign for business owners to transfer their business to the online world.
Creating a source of potential customers represents the 'peak' of the marketing strategy.
The number of online users who have reached your website through a marketing channel is the basis for building this funnel.
The next thing to look for is how to optimize an e-com funnel and increase conversions, which will ultimately lead to more sales.
Why Ecommerce Fails
Although the Internet is a place with many opportunities for success, the fact is that the percentage of companies with a failed online business is quite high.
There are numerous reasons why this is happening, and the essence of each of them is not following the trends and neglecting the main factor – the buyer.
Being proactive is something every eCommerce store owner should do. Customers won't always be looking for you – you have to reach them.
In the online world, trends are changing at high speed, and if you don't go with the flow, failure is inevitable.
Often, owners tend to neglect current buyers in order to get new ones. A large number of purchases come from previous buyers, so they should earn as much attention as your potential customers.
Here check some tips on how to increase the number of repeat customers.
How to Avoid Beginner's Mistakes in Ecommerce Funnel
Successful eCommerce requires the right product, optimized website, top-notch content, and proper marketing strategy.
That's not easy to maintain, especially given that search engine algorithms are continually changing.
Trends that have ruled for years, like keywords and backlinks, are slowly but surely being forgotten.
New, more rigorous content selection criteria are emerging, in order to separate low-quality content from the one providing value for Internet users.
Despite the constant search engine modifications, the psychology of consumer behavior has remained more or less unchanged.
It is essential to use all the techniques and media at your disposal: branding, social media advertising, and a website as a place to publish content and shop online.
At the end of that chain, there is a sales funnel, i.e., a series of steps that lead to favorable action for eCommerce owners.
Conversion Rate Optimization
You can do conversion rates at every stage of your sales funnel.
At any time, with the help of special techniques and tools, you can have information on what this percentage is.
An analysis of customer behavior and improvement of elements on the web store are needed to allow a more significant number of people to take favorable action and move on to the next step in the sales funnel.
In this case, use the value communication technique, customer relation management, and psychological methods to approach the Internet users who came to your funnel.
Also, call-to-action buttons need to be spontaneously intrusive.
You can test their layout and appearance on several versions of your website.
Don't Forget SEO
After creating and launching an online store, you should further work on its improvement.
Product page SEO optimization is vital for your eCommerce place to be 'in the mercy' of browsers.
If you are poorly ranked in searches for phrases that are relevant to your business, and you don't have a significant visit, this is a clear signal you need the SEO immediately.
On the following source, check on how to optimize product page:
https://www.searchenginepeople.com/blog/optimize-product-pages-seo.html.
Some things you should take care with your content are answering as many questions as possible, providing quality audio-video content, discretely inviting visitors to action, etc.
Give the user the best experience, and they will come back to your page every time they need what you have to offer.
Technical improvements are essential for the success of your eCommerce funnel.
Making your web store online friendly, perhaps even creating an application, speeding up page loading, and automating the shopping process are just some technical solutions that can produce great results.