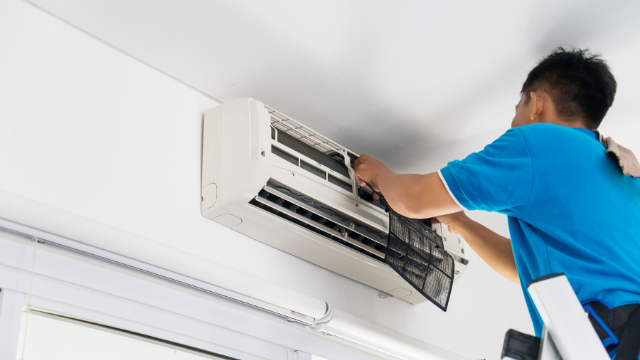 HVAC companies previously relied on referrals and print advertising to gain clients. But since more people now research products online, the internet is a useful channel to grow your business. The visibility of your website on any search engine – Google, Yahoo, or Bing – is a potent avenue to get leads for your HVAC Company.
People are constantly searching the internet for solutions. If people are searching for keywords like "AC repair service near me" and your website does not rank among the first 5, it means you are losing quality leads to your competitors. So, if your phones are not ringing and your tech team has been dormant, what your business needs are HVAC SEO. You can read about SEO and what it is here.
However, it is not enough to optimize your website to rank high in Google or other search engines. The HVAC industry is quite competitive. Therefore, you have to strategize more and outperform your competition.
We will discuss the areas where your company is doing poorly in SEO and how to work on them to outrank your competitors. When that is achieved, you will not only have a lion's share in organic traffic, but you will also have quality leads that will result in lots of calls for HVAC and AC repairs.
Areas Where Your Business Needs to Improve
Here are the areas your business needs to improve in order to enhance your website visibility:
1. The Design of Your Website
The first thing you have to do is ensure that the design of your website is mobile-friendly. A lot of people use their mobile phonesto search the internet and most of those searches are specific to certain localities. Hence, if your website does not appear to fit into the screen of a mobile phone, you will lose that click to the competitor.
So far, SEO experts have observed that if every other thing is put in place, mobile enabled web pages to rank well on Google. You can do the following to optimize the mobile friendliness of your website:
Use HTML web pages Instead of PDF brochures that are difficult to read when using a mobile phone.
Ensure that the inquiry forms are simple, and the fields are large for easy data input on a mobile phone.
A telephone icon should be locked at the uppermost side of the web page with a click-to-call function. This will keep it in view even when the page visitor scrolls down.
Use enough white space to make the site breathable and keep the paragraphs short (2 to 3 lines will be ideal).
Keep the page navigation simple.
There are various techniques you can apply but getting a professional designer to work on your site will yield a good SEO effect.
2. Prioritize Local SEO
People will always search for HVAC services in a particular locality. So, you have to ensure that your company's details are uniform across the web pages. Get your previous clients to leave you some positive reviews on high profile review sites. You can also use link building techniques to get mentions of your company on local news and business websites. That way, Google will sense that your company is well-known and successful.
3.Assign Primary Keywords to Dedicated Web Pages
Your home page does not need to have all the target keywords of your business. You can get better results when you spread the keywords. Create different pages on the website that talks about the primary services your offer. You can have pages like the following:
HVAC services for residential homesin (name of the area)
HVAC services for commercial buildings in (name of the area)
A/C installation in (name of the area)
Spreading your keywords to relevant pages tells Google that your web pagesare relevant to those exact keywords.
4. Speed of the Page Loading Time
No one likes a page that takes forever to load. Ensure that the loading time of your web pages is increased. You can perform technical auditing on your site to check the loading speed as well as other SEO issues. They are not difficult to fix.
You may also want to read about how to optimize your website for mobile devices: https://www.dreamhost.com/blog/how-to-optimize-your-site-for-mobile/
Conclusion
In this digital age, where everyone is searching for products and services online, your business can make more sales through website optimization. The HVAC niche is very competitive and if you want to break into it, your website needs to improve on those areas we have discussed in this article.