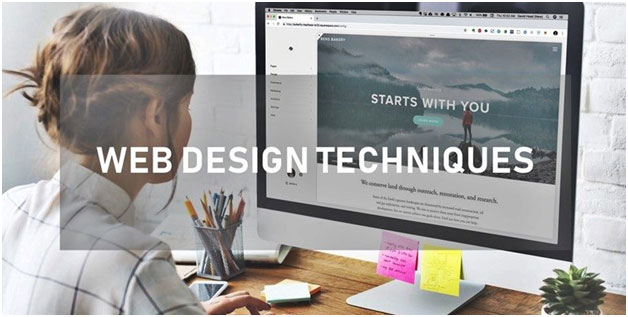 Do you know what separates experts from amateurs? They've mastered various techniques that enable them get tasks done faster and with better results. This is applicable in practically any profession.
In this article, we will be focusing on website design.
We will share with you some techniques that are essential for the creation of top quality websites that will achieve the goals for which they were setup.
Let's get right into it.
Important Website Creation Techniques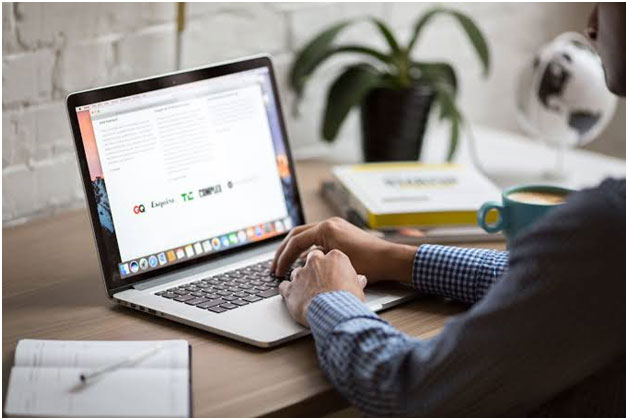 Visual Hierarchy
This is probably one of the very first techniques a good designer should master.
The purpose of this technique is to subtly guide the visitor's journey through the content of the site using the exact path you want them to follow.
Visual hierarchy works with colors, sizes and contrast to achieve various levels of prominence which then visually tells the user what content is more important than the other.
You can learn more about it here.
Once this technique is mastered, you will know how to ensure that every component on the site plays a distinct part in guiding the visitor to the exact place you want them to end up in.
Descriptive Headings
When a visitors lands on your page, it should immediately be clear to them if they are in the right place or not.
The one thing that will make this perfectly clear is the title of the page.
You should therefore master the art of writing highly descriptive page titles.
This will ensure that you only get people who really need the information you are offering.
Strategic Use of the Space above the Fold
This is space refers to the entire area that your visitor can see without having to scroll down.
This is where you will either catch or lose their interest.
While you are not advised to sell or place any calls to action here, you should be sure to immediately capture the visitor's interest with something that promises that what is below the fold will be worth their while.
If what they see above the fold those not interest them, they will be less likely to scroll down.
Minimize Visual Clutter
A great technique to adopt is making use of space and ensuring your visitor has just one thing to focus on at every given time.
This works very closely with visual hierarchy. You do not want to load any page on your site with so much varying information that your visitors get confused because they can't focus on any one thing.
You can get some help with de-cluttering your website here:
https://www.websitemagazine.com/blog/a-simple-guide-to-decluttering-your-website.
Avoid False Bottoms
You will likely not get any visitor to your site who has not previously visited many other websites.
This means that they have come to have a general understanding of what to expect from websites.
You will note that in the majority of websites, the footer of a page is usually a darker color than the rest of the page.
If you have a section of your page that is darker than others, that is designed like a footer, your visitors may get there and assume that they've gotten to the end of the page and therefore stop scrolling.
This will likely make them miss your call to action entirely.
Strategic Use of Images
Images are an important part of anything we do online. A website without images will be boring to say the least.
Though you are encouraged to use images, the kind of image you use and how you use them is very critical.
First, ensure that the images you use are those of humans.
Studies have shown that pictures of humans are more natural and that people connect with them more easily.
If you use an image beside an important text heading, how you position the image is very important.
It has been shown that if the person in the image is looking at the camera, the visitor will be drawn to them.
This means that your visitor will be looking at them and not the message.
If however the person in the picture is positioned such that they are looking at the message, your visitors will also be drawn to look at the message.
Using images strategically is therefore another important technique to master.
Make Your Call to Action Distinct
After you have spent time guiding visitors to your website with the right visual cues and hierarchy, it will be a shame if they missed out on the call to action.
Your call to action has to always stand out.
Two things you should do are:
1, ensure the color contrasts with that of the web page's background.
2, ensure that the text in the call to action contrasts with the color of the call to action button.
There are a whole lot of other important techniques that can help your website become highly effective.
We however cannot share them all here.
One way you can however ensure that your website is built using the best of techniques is to get a professional to handle it for you.
Choosing the Right Website Designer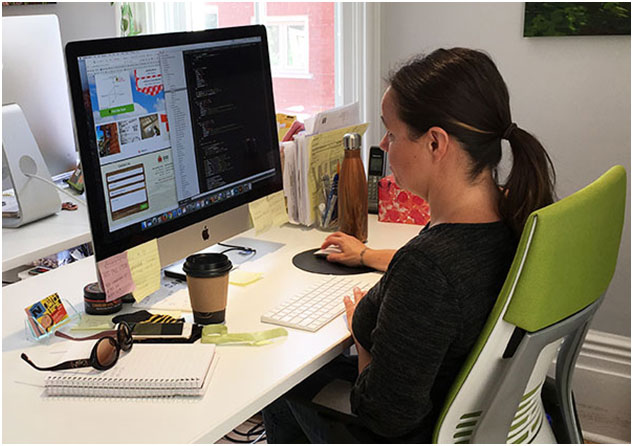 Choosing the right individual or company to help you with the creation of your website can be difficult especially with all the different "experts" that are all over the place.
Here are a few things you can do to find experts like https://www.citytechhq.com.
Ask for Recommendations
Talk to people around you and find out if any can recommend a reputable company or individual that can get the job done for you.
Search Online
If the above does not yield the desired result, then search online. Your options online are immense.
Check Reviews
When you have shortlisted some from your online search, check for reviews from their past clients to see what they have to say about them.
Visit their Website
Finally, visit their website to see what they have done for themselves. What they have done for themselves will give you an idea of the best they can do for you.
Remember that an efficient website can be the difference between business failure or success.