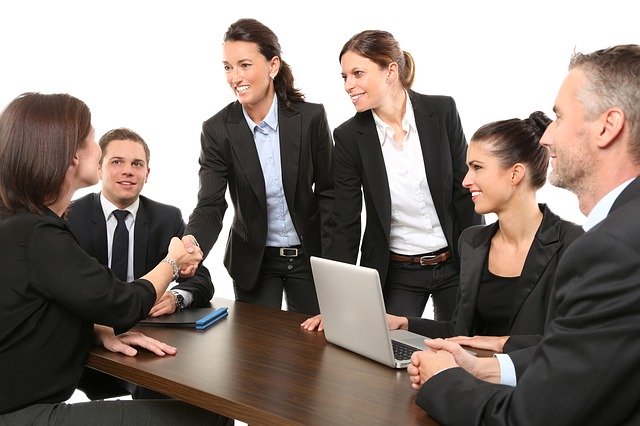 Employees are the lifeblood of an organization. They are essential to promising profit and growth every year, so it's important to show your appreciation by giving back to them.
You may already have some innovative ideas in place to show them how much you care, but companies can always do more to keep their employees happy.
It's true: Happy employees make for a more productive workforce, so it's something that will benefit your organization more than you think.
If you're struggling to come up with ways to do this, here's how to go
the extra mile.
Recognize their potential
People quit their jobs every day when they feel as though they aren't being appreciated.
With a shocking 79% of people globally citing this as their main reason for leaving, this is something that every workplace can improve on.
It doesn't just mean rewarding employees for great work and innovation, but paying attention to the dedication they put into the business.
Employees at the bottom of the company hierarchy have the potential to go on to be great leaders, but they won't reach this potential if their confidence isn't built up from the start.
From giving verbal praise more often, to giving personalized training and implementing a rewards scheme for long-term employees, it's a tip that requires very little effort to put into place, but one which can make a world of difference.
Invest in their wellbeing
With the mental health epidemic on the rise, negative working conditions have unfortunately been linked to facilitating this increase across the globe.
Costing the worldwide economy over $1 trillion dollars every year, it's safe to say that employers should be prioritizing the well-being of the employees.
If not for their health, then at least for the sake of their business.
It's luckily also an easy idea to bring to life when you break it down.
Starting with something as simple as putting on lunchtime yoga sessions, it might involve more structural change as you address the problems in your own company culture.
In any case, employees need to know that their health comes first, which is why it may be a good idea to look into workers compensation insurance.
This way, if an employee becomes mentally or physically unwell as a result of your working environment, both you and your employees are covered.
Prioritize the social calendar
From the time you first enter work to the day you retire, the average worker spends over 90,000 hours at work.
They see the same people every day, and it takes up a huge part of their life.
For this reason, it's important to make sure camaraderie remains high among employees, by maintaining good enough balance between work and life, and working towards a supportive company culture.
Though socializing too much during working hours isn't good for a company, you should put on more social events for employees to unwind in.
Providing them with time to de-stress and connect with those around them is sure to make them happier at work.
You don't just need to do this in the traditional way, as it's easy to combine team-building events into the social calendar to further benefit the future of the business.