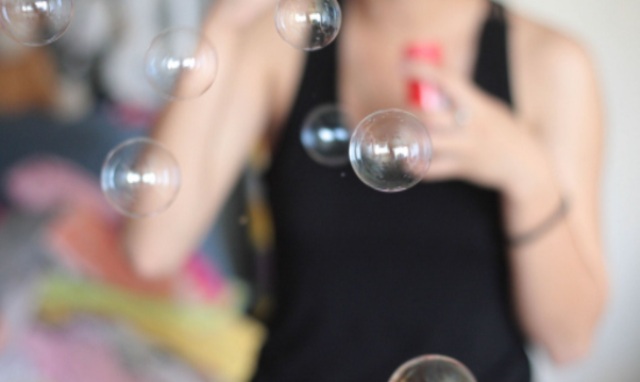 Blog commenting – ah I SO love this topic and I can go on and on talking about it.
Not just to vent my passion for it, but because, talking about it will help YOU as a blogger, to make the wheels roll in the right direction for your blog.
If you are a blogger, you should have already heard about blog commenting. So what is blog commenting?
There are numerous blogs on the internet. We, the crowd that prefers to hang out online more than offline, read a lot of blogs per day.
Even if we are "working", reading other blogs is part of "work", right? We need to read other blogs as reference to the content we create on a regular basis.
We also read other blogs to keep up with the happenings and hot news in our industry (and even outside our industry).
Our brain need fodder in order to produce. So it is nice to read other blogs to stay in touch.
Also sometimes, I read other blogs because I so much like the person behind the blog and would simply love to keep tabs 🙂
Now whenever you read a great piece of content it is good to let the author know that you liked what you have read.
And not just that, if there's something you could add to the conversation, leaving a comment on the original blog post is a great way to do it.
You could also contact the author of the post/blog via email or other social media outlet and let them know your thoughts.
But adding a comment directly below the blog post actually adds to the conversation directly – right there!
Also it gives an opportunity for the others to read the related opinion/conversation and chime in, if they wanted to.
And… coming to the topic of this post, leaving a comment on the blog post is also a great way to drive traffic back to your own blog or website.
Whenever you leave a comment on the blog post you need to input your name and email id. You also have an option to input your website URL.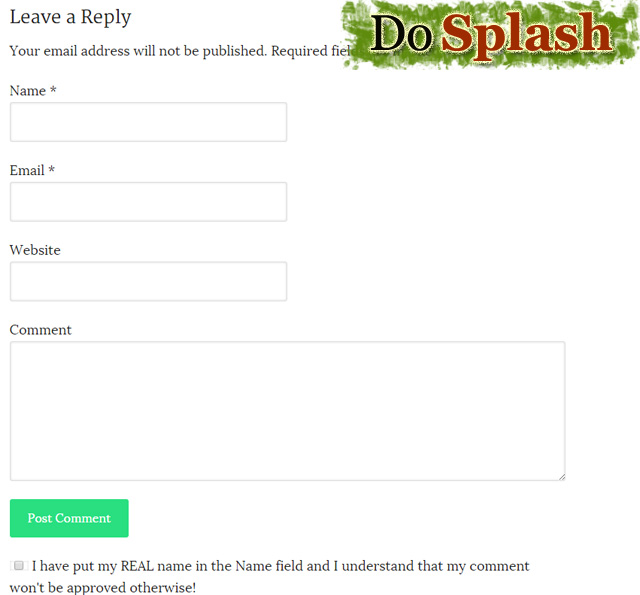 Now since there are millions of blog posts on the internet and even more millions of comments, this is not something that you should be exited about.
Leaving your website URL along with your "great post" comment will NOT help drive traffic to your website.
It all depends on the comment you leave, obviously!
If you manage to leave a highly useful, insightful, and thoughtful comment that adds to the conversation, then you have a good chance to get noticed – both by the blog owner and/or the post author and as well as other commenters or the community of the blog.
Meaningful comments add to the conversation and if you are smart enough to add to the conversation in a useful way, you win – and the blog author wins as well since he/she gets some additional valuable content on his/her post. It is a win-win.
So why is blog commenting an effective traffic strategy?
Blog commenting is a form of guest blogging
I look at blog commenting as a miniature form of guest blogging.
With guest blogging, you get a chance to perform as a guest on a stage that already has a wonderful audience.
With blog commenting it is just the same.
You present your opinion and useful thoughts on the subject in front of an audience that is not your own. You get a chance to "perform" on another stage.
And, just like guest blogging, the content you craft for a blog comment should be extraordinary – it is the ONLY way to gain traction.
[clickToTweet tweet="Blog commenting = guest blogging (almost)" quote="Blog commenting = guest blogging (almost)"]
Not just that – just like guest blogging you cannot just publish one guest post on an authority blog and then expect to become a super star.
You have to do it consistently until your efforts scale up or until you have a tipping point.
I'm not saying that you can "stop" doing blog commenting once you reach a tipping point. But you should be consistent – that is my point.
In all ways, blog commenting compares very well with guest blogging – the only difference is that you don't have to craft a bulky, in-depth guest blog post.
You can write a few paragraphs of thoughtful comment and you can achieve the same effect, almost – quite close.
If you consider guest blogging to be a traffic strategy, then you can apply all of it to blog commenting and it will be a great traffic generator for your blog.
With blog commenting, you can be seen everywhere
Well, not "everywhere" literally but you get my point.
When you start leaving comments religiously on blogs in your niche, people get to see your pretty face wherever they go.
Make sure you have a pretty face-shot to go with your comments coz otherwise, people might find it creepy lol.
You might already be familiar with the faces of some bloggers who do blog commenting consistently.
Why are these faces appearing wherever I or you go? Coz they are doing something religiously and they take that seriously for that matter.
Since they are consistently leaving their wonderful comments and thoughts on various blogs, you get to see them wherever you go.
[clickToTweet tweet="Paste your pretty face all over the internet with blog commenting" quote="Paste your pretty face all over the internet with blog commenting"]
And these people are building their own kingdom and their own identity.
They're all popular and if I ask them how they became so popular in a very short period, I'm sure they'll unanimously say YES to blog commenting.
Blog commenting helps you to give your blog that initial push it needs
One of my blogs is Savvy Blogging Tips. It's a quite popular today and is known to many bloggers.
That blog of mine helps many bloggers build their successful blogging business. That is the story today.
But do you know how it started? When I started out, it was just like any new blog.
No visitors, no comments, no shares, no engagement – nothing – even though the content I published there was awesome (or so I thought).
Nothing took off on my blog. I was only hearing crickets until I joined an awesome community and a mastermind group headed by the traffic queen Ana.
We were (are) a group of like minded folks who were generously helping each other by leaving comments on others posts and sharing others' posts in the group.
And then the momentum started to pick up! You can imagine.
[clickToTweet tweet="Give your blog that initial push it needs" quote="Give your blog that initial push it needs"]
Blogging is not a one man show. Even if you run it as a one man/woman show in the backend, your blog won't run on its own or just with you on the front end.
Sure, you can be the designer, content writer, social media manager, technical person, ghost writer, graphics designer and many other things for your blog. But without "people" – I mean real, living people – you cannot run a successful business.
And in order for those "people" to find you and in order for your blog to gain momentum, you need to give it an initial push. Blog commenting is a nice way to do it.
Do it strategically and see the results for yourself
Blog commenting is a wonderful traffic strategy – not a traffic generation tip or a trick, that you do one day and then expect to get rewarded for the rest of your life.
It is not some magic wand that you swing once and then the magic happens. It is a strategy.
You have to plan it ahead; do it carefully and consistently. You should include it as part of your ongoing work.
Leaving one blog comment won't bring you a rush of traffic – even if it does, you will only see a spike. But if you do it consistently you will start seeing results.
[clickToTweet tweet="Blog commenting pays if you do it strategically" quote="Blog commenting pays if you do it strategically"]
Likewise, leaving a comment on a random blog won't do you any good. You have to strategically choose the blogs you read, and comment on.
If you are a blogger like me, I'm sure you are busy.
Adding 100 blogs to your reading list will simply make you overwhelmed. You can't follow all the blogs on the internet.
Be wise and choose the blogs strategically.
If you want a lot of traffic (obviously) go for blogs that already have a good sized community – you can know this by seeing the number of comments on those blog posts!
Make sure you don't join blogs that have hundreds of one liner comments.
Blog commenting helps you make NEW and GENUINE connections
Last but not the least, blog commenting is a great way to reach out and connect with new people.
Recently I had one of my blog readers say to me that blog commenting is over hyped.
He said that there are LOTS of ways in which one could connect with other bloggers and blog commenting is essentially not the only way to do it.
I agree. But blog commenting is a great way to reach out and connect with the others BEFORE they actually come to your blog or know about you.
To be very precise, you actually go to THEIR blog and establish that valuable connection – instead of waiting around at your own blog for the others to come and visit you!
And when you reach out to the other bloggers at their very own blog, it is one of the coolest things you can do to start a genuine relationship – of course, assuming, you don't start a spammy conversation.
Agree?
Is blog commenting YOUR traffic strategy?
Do you find blog commenting work for YOU as a traffic strategy?
Are you able to gain traction with your blog commenting efforts? Are you able to build connections?
Do you do blog commenting in the first place? I'd LOVE to hear from you!