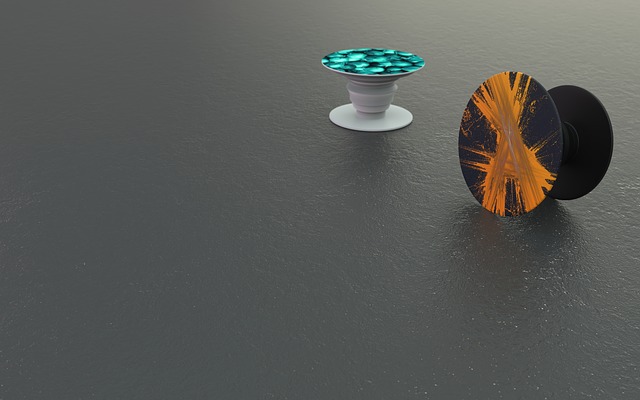 Popsockets are a great addition to customization of product list. It adds lots of fun and color to your customers Smartphones because they get a good hand grip, while texting.
Moreover, it is a comfortable phone stand. It is a trendy and smart billboard for advertising your brand, which hardly gets ignored.
It is estimated that a person makes around 8,000 calls and text every year.
Just think about the exposure your business logo gets with imprints on this phone accessory. Popsockets make valuable asset for your brand. It can be used in any kind of branding campaigns as well as promotional events.
You will be surprised at the quotes. There are no design fees and shipping is free all across the world on bulk orders.
During tradeshows use popsockets lavishly as conversation starters for inspiring visitors to extensively explore your booth and get engaged.
Budget friendly logo products please every genre of audience. Demographics or age is of no matter.
Even with kids parents will find popsockets useful. Moreover, the logo on the product will leave a great impression on the kid's mind.
It means, when they grow there will certainly be an attraction towards your brand and they become loyal customers.
With custom popsockets build brand awareness at any age
Kids
Obviously, small kids are not your customers but it is their grandparents and parents you are targeting.
When kids need to be entertained and kept engaged at restaurants or get-together then parents can find popsocket as an ideal stand for them to watch videos.
There is no concern about the Smartphone getting dropped due to an argument between siblings about wanting the screen right in front.
Even while playing games popsocket helps to secure eReaders, tablets
and cellphones. Kids can use both their hands to make moves, while playing.
Tweens
Children aged between 9 to 12 years don't text or make phone calls but are interested in watching cartoons online.
Popsocket is the best video stand. It can be used horizontally or vertically.
Tweens leave earbuds in total messy knots but popsockets help to manage earbuds conveniently.
Distributing popsockets as giveaways at an in-store event and showing parents how the cord can get wrapped and snapped around it.
Teens
Teens send more than one hundred texts to their friends every day. They can find popsockets grip helpful, when they text.
They find taking selfies easy with the grip as it gets expanded like an accordion.
The stray fingers can get attached on the edge of the photos but with grip
accessory, holding is made easy, so selfies are much better.
Adults
For adults reading book becomes comfortable with popsockets. During Skype, users can multi-task like send mails, sip coffee or take notes. User's hands will be in hand-free mode.
Mountin your phone on popsocket allows to be seen and to see comfortably.
During commute, you can have a good grip on the phone while catching up with friends on social sites without any worries about dropping it down
Custom popsockets with bulk prices are available online.
Seniors
Grandpa and grandma view photos sent on their Smartphone. When scrolling or flipping this device is helpful to see the pictures in landscape or portrait positions.
Their hands can get cramped catching up on Facetime with loved ones but popsocket grip can be used as kickstand.
Older people need to maintain a steady grip, which popsocket provides thus reducing the concern about dropping an expensive phone.