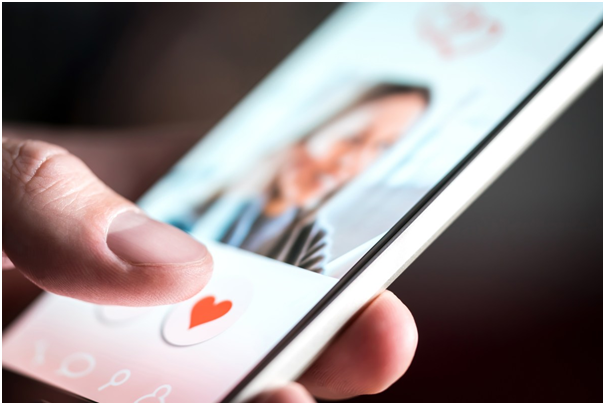 Dating sites are becoming more popular compared to when they initially started. These websites and apps have given singles and people who are seeking companionship a new and convenient way to meet and connect with potential mates.
However, this convenience also comes with new issues, especially in safety.
For example, interacting with a stranger online may expose you to online harassment, identity theft, dating abuse, stalking, catfishing, including other scams.
If you also decide to have a face-to-face meeting with a person you met on a site, you may face some form of physical danger, too.
Online Dating – The Hard Facts
Whether you're new to dating sites or you see yourself as a pro, you still need to have a clearer understanding of the apps, what they offer, and how people view them.
It is also important to know if people are honest when putting up their profiles. Below are some facts about dating on online platforms.
1. Its Popularity is Skyrocketing
A Christian date site, eHarmony, carried out a survey and discovered that over forty million people in America use online dating sites. Forty percent of them use the platform to connect with new people.
Also, the number of young people patronizing these websites increased by ten percent from what was obtainable in 2013.
This could be because there are more dating apps on smartphones than before. Meanwhile, more older adults, 55 – 65-year-olds, are appearing on those sites.
2. Most of Its Stigma Has Diminished
When online dating habit was first studied in 2005, many Americans perceived it as a subpar method of connecting with people.
However, recent studies show that almost every American know someone using dating websites or met their partner or spouse through such platforms.
Only about twenty-three percent of Americans today still think that people using such apps are desperate.
3. Most Users Are Not Honest
Some people are not surprised that most users have dishonest profiles. But over fifty-three percent of Americans, according to Opinion Matters, tell white lies on their profiles.
Women are known to use pictures of their younger selves and claim to be thin.
Men, on the other hand, paint pictures that make people believe they are successful in their careers. You may want to check out https://metro.co.uk/2019/06/07/why-you-should-be-unapologetically-honest-on-dating-apps-9856374/to know why you should be honest on your dating app profile.
4. Some Users Assume You Are Only Concerned About Hooking Up
Some researchers suggest that most men on dating sites assume that the women there are in search of hook-ups. But this is not true.
For example, most females using Tinder are seeking genuine partners, not flings, despite the fact that the app is now known as a hook-up destination.
5. Online Dating Could Be Dehumanizing
Many users of dating sites treat it like shopping. Because there are lots of potential dates to choose from, they just swipe through pictures searching for a perfect mate.
Most often, they dismiss people faster than if they had met them in real life. Psychologists warn that the process of choosing partners online may make you judgmental and picky.
Tips for Staying Safe on Dating Apps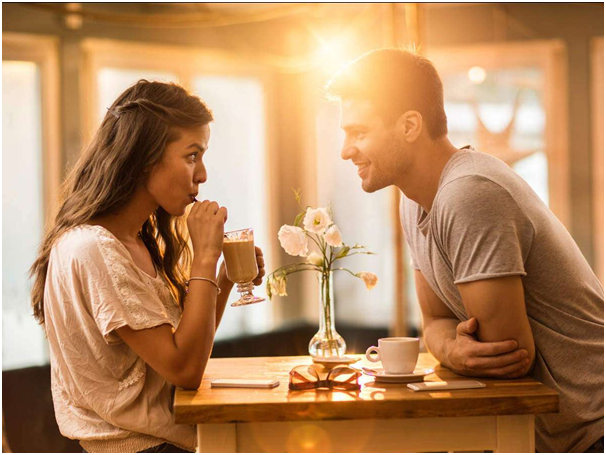 To navigate online dating scenes with ease and safety, we will discuss some important facts concerning dating apps. We will also share tips for staying safe when using such sites and apps.
You may not be at fault if another person behaves disrespectfully toward you on dating apps, but you can stay safe by practicing the following tips:
1. Ensure Your Photo is Unique
When developing a profile for the website, do not use the same picture that is on any social media account you use.
If the picture is the same as that on your Instagram or Facebook account, someone can easily search for you using the reverse image tool on Google.
Therefore, if you have the same picture on your online accounts, someone can easily find you online.
2. Do Not Post Your Personal Details
Ensure you exclude certain personal details from your profile such as your contact information, last name, Twitter handle, or nicknames.
You need to minimize the information you share on the profile. Besides, if you meet a creepy person, it would be best if that person does not have much of your personal details.
You can tighten security on all social media platforms you use by adding a second layer of security. For example, you can include a two-step verification for your Google account.
You can also change your Facebook settings such that "Friends", not "Public" can view your posts and profile.
3. Keep All Conversation Within the App or Site
When communicating, whether with a prospective mate or you've already gone on some dates with them, it's best to keep it within the app. This may be inconvenient but if things turn sour, you won't be worried that they have your phone number.
Additionally, messaging within the app or site provides some protection. Some message systems in dating apps don't allow users to send links or photos. This can drastically reduce the number of unwanted pictures you get.
4. Get a Phone Number on Google
If you must take your communication off the app, either before or after meeting the person, you can set up a phone number on Google.
So, instead of sharing your real cell number, this Google number will redirect calls to your cell phone.
It's not difficult to operate; just visit Google Voice, choose an area code, then select a number.
The other instructions for completing the process are simple. You may want to watch this article to see how it is done.
5. Be Careful When on Physical Dates
Do not tell your date where you stay. It is better to arrange meetings in public places and arrange for your transportation.
Also, you need to inform your roommate or close friend about when you are leaving home and your destination, in case anything goes wrong. Ensure your drink is not left unattended and bring tools for self-defense like pepper spray.
Conclusion
While many people are finding love on dating apps, others are victims of scams. Therefore, it goes without saying that protecting yourself online is expedient. Ensure you use the tips shared in this article to help you stay safe.