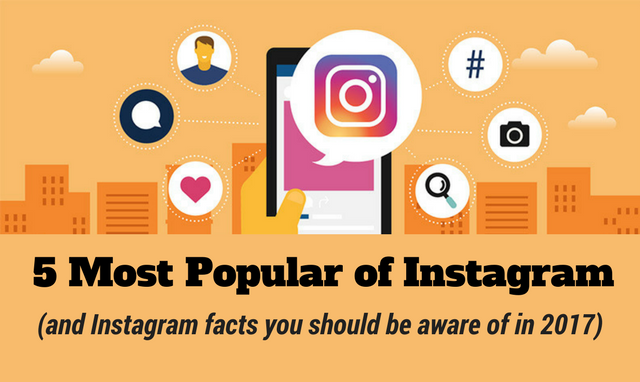 With over 600 million registered users and more than 300 million of them active every single day, Instagram is now the second most popular social network behind Facebook – and it's Mark Zuckerberg's company that just so happens to own the photo and video based platform anyway.
Of course, we all know Instagram itself is popular, but what's popular on Instagram? A new report from Websitebuilder.org looks at just that, as well as the app's history and other fascinating facts.
Let's take a closer look at who and what are the most popular across 5 categories:
Most Popular Profile
It shouldn't come as a surprise to anyone that a celebrity has the most followed profile on Instagram – as leaders of pop-culture, they are always the most popular.
Currently leading the pack by a high margin is actress and singer Selena Gomez, who has over 116 million followers.
Bieber's former squeeze has managed to cultivate this through artistic selfies and professional photo shoots and posting just enough to keep followers wanting more instead of beating them over the head with hourly posts.
Interestingly the top 10 rankings are dominated by female singers and celebrities, perhaps because on a visual platform, they are more visually appealing?
Most Popular Brand
The same logic can be applied to the most popular brand on Instagram – Nike (70.6 million followers). The sportswear and fashion juggernaut tantalize their followers with eye-catching photos of their latest products and celebrity endorsements, and people can't help but engage.
Other brands that benefit from the visual platform include National Geographic who share awe-inspiring shots of nature and Victoria's Secret who have the privilege of being able to show off sexy models posing in their lingerie.
Most Popular Country
Unsurprisingly the country with the most amount of Instagram users is the United States, where the platform was born. This makes up 19.22% of traffic.
However, 80% of Instagram users are located outside of the US, with Russia coming in second place.
Most Popular Hashtag
All you need is love, or that's all you need to generate the most popular hashtag on Instagram.
#Love has been used over 1 billion times, expressing people's love for one another, their love for things, and their love of popular posts.
In second place is #InstaGood which denotes people's best photos and the third is #PhotoOfTheDay, users' best photo for that day.
Most Popular Filter
Curse the day you let a photo through on Instagram without a filter to make it look better.
There are many to choose from but the most popular are called Clarendon and basically ups the contrast of a photo and make it more vibrant and eye-catching.
It does this by adding a tint of the color that has a maximum presence in the image. So a photo that has mostly orange in it will get a slight tint of orange everywhere else.
For more fascinating Instagram statistics make sure to check out the following infographic from Websitebuilder.org.