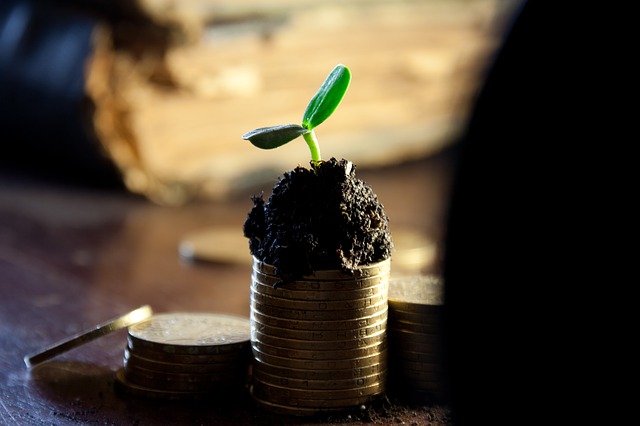 Want to start a business eh?
What do you think you need? Of course a business goal, a solid plan, the tools, passion and, drumroll please… money!
Yes the cash. I am not sure how many businesses one can start for free. But I am pretty sure you cannot start and run a business totally free.
If you are thinking about using the free tools, then it implies that you are spending a lot of time in doing things the long and hard way; or the cheap way; or the amateur way.
If you want to professionally run a successful business, you need cash, in the form of investment.
As I always say, any money you put in your business is not "spending"; it is "investing".
No matter how hard you try, you cannot certainly run a business totally free.
So how do you get that cash? Unless you are super rich and have quite some wealth accumulated, I am sure this step will hold you back from starting a business in the first place.
How much cash will this business need? And how am I going to generate that cash?
These are quite common question in the mind of an entrepreneur (business owner).
Fear not. Here are 3 simple, yet effective ways in which you can generate the required amount of cash for your business.
Even though there are hundreds of ways to generate cash for your business (yes, seriously) I don't want to spread the topic too thin.
If I were to offer you 100 ways now, you'd probably read the post, may be get a sense of "wow" coz I compiled those 100 ways in a single post, probably share the post in your social circle and then leave.
So I just want to provide you with 2 working ways so you can apply them for good. Let's start.
Find sponsors
The oh-so-obvious but not-so-widely-used tip is this.
Finding sponsors for a business is not easy, but that doesn't stop you from trying to generate enough cash for your business via this option.
You certainly have to do a lot of research in finding those sponsors. And finding sponsors is not at all hard these days as it used to be earlier.
Doing research gets a lot easier when you use the internet right? A simple Google search will give you lots of names you can check out.
Read their instructions carefully, see if you fit in their requirements, and then simply go ahead and apply.
Be sure to do your due diligence to stop wasting time on fake organisations.
Some organisations will simply collect your details and may misuse them.
Always look for genuine sponsors who will take you seriously otherwise you will be wasting your precious time!
Get a loan
Use help from friends and family to start with. That is the easiest option you can think of.
With a support (both moral and financial) from family and/or friends you can easily thrive.
Not only because it is a easy option to get loan from family or friends, you might also save a lot of time and effort in the name of paperwork.
You don't have to do silly paperwork that might cost you time and money when you are borrowing from your family or friends.
Also you might save a lot in terms of the interest while you pay back your loan.
Some friends will simply offer you interest free loan – which is awesome.
And in some cases, even if a friend asks you to pay an interest (for any reason) it will always be much lesser than what you would pay if you had taken that loan from a bank or another financial institution.
Now, if the option of getting a loan from your friends or family isn't one for you, it is always possible to get loan elsewhere.
There are banks and financial institutions that offer you loan for a reasonable interest to start and grow your business.
Depending upon what type of business yours is, you might want to apply for a specific type of loan or loan from a specific type of institution.
Yes, generate cash for your business!
You cannot run a business for free – no matter whoever told you can do that! You simply cannot.
You need money to start and run a business. If you want to make money (that's how a business runs, right?), you need to invest money in it.
I always don't consider money used on a business as "spending"; I see it as investing.
So go ahead and invest some cash and start a real business!