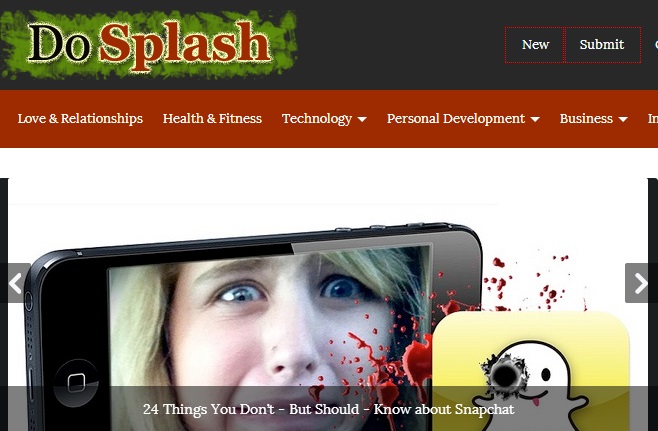 Regular visitors of DoSplash (like you) would have noticed that the site was terribly slow for the past few weeks. We have been trying to do everything we can to fix it, but in vain.
We were using a premium Pligg template for which we paid. We did some customization on the design and added some features to the site. We also used some of Pligg's free and paid addons to increase the functionality and user-friendliness of the site.
However we noticed that the template didn't quite go well with the addons and our customization. We contacted the template developer but got no proper response. And, the template was not updated for quite a while.
So we thought its time to change the template. We cannot afford to meddle with user experience especially when it comes to speed of the site and annoying bugs like being not able to change avatar and so on.
To me, user experience is highly crucial and I take it very seriously.
We decided to change theme/template, and so we did it. Now DoSplash wears the OTNewz template.
I am proud of the old DoSplash design which most users reported to be nice, user-friendly and unique. I have also read a few blog posts that listed popular blogging communities and noticed that DoSplash got mentioned for the different/unique look. So I didn't want to compromise on that.
So we have done our customization to "keep" the look and feel of DoSplash.
I hope you like the new site. It is MUCH faster. And more importantly, the bugs – annoying bugs have been fixed.
Thanks Erik, for being so patient and reporting me back and forth on the avatar upload issue 🙂
We have done our best to make the site user-friendly and have fixed the bugs. But, if you still find out any bugs on the site, please do report to us!
Thanks so much for your continued support.