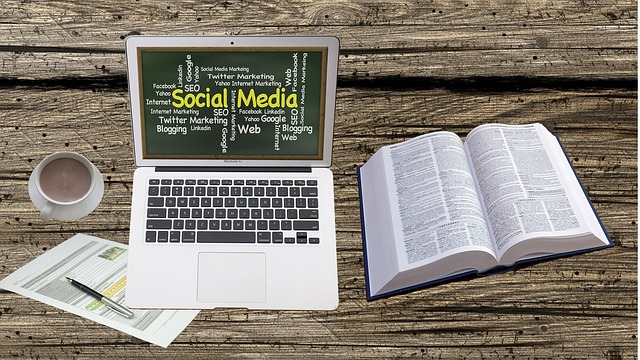 From the usage of computers firmly restricted to college staff for humble accounting and data entering purposes to the influx of social media in every classroom, higher education strategies have made a full 360° turn regarding the ways social media is now the driving force for university students and professors alike.
The way universities have adopted social media and integrated it into their daily work operation deserves a noteworthy mention.
It also brings us to the learning curve where others too should see and realize the importance of making oneself aware of the social presence that is required.
By the year 2017, it has been reported that higher education engagements on social media have increased two-fold as compared to other fields, be it health, fashion, media or non-profit organizations.
All these factuality lead to an understanding that the congregation of students that are being built upon the social platforms has helped them gain a better perspective into the research and discussions which will enable them to augment their academic excellence.
Before you get all chaotic about social media and its benefits, I would like to introduce you to some of the classic strategies that are being used in social media to facilitate the higher education process amongst students.
Firstly, to create a new social media plan, I shall recommend the following steps:
Alignment of resources, and eventually prepare your foray into social media,
Regulating social media objectives that align with your educational pursuits,
Pursuing the right crowd and audience,
Delving into the right social media conversations which yield prized insights and invaluable opportunities to absorb,
How to engage students, alumni, faculty, and your community with the help of social media, and
Understanding the metrics to measure goals and success in each social media platform.
Getting the social preparation right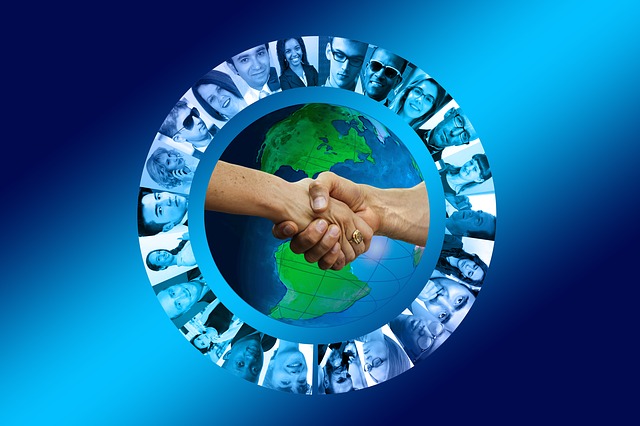 Before entering into the field of social media, get your thoughts aligned. Do a healthy amount of research.
Understand the importance of managing and organizing your social media presence.
Focus on the targeted goals you set. And remember the famous 5 Ps of success: Proper Planning Prevents Poor Performance.
Your priority should be to build a social media team. The team should have a social media manager who owns the social media initiative.
The job of the social media manager will be to control the budget, hire the right people, making tactical decisions to move the campaigns forward. In short, the manager will be the captain of the ship.
The second in command will be the community managers. The managers will be the face of the campaigns you hold in the university.
They will be heading the frontiers of the Facebook and the Twitter media.
Spreading awareness of the educational content, getting influencer marketing done, and getting queries sorted out are some of the tasks that the community manager will be responsible for.
Following them will be the social strategist. Planning and analyzing the social media efforts taken by the expertise will be judged by these strategists.
The job of the strategists is to suggest a more effective way to generate traffic and penetrate a certain market effortlessly.
Apart from these experts, there are experts such as content creators, content producers, and editors will put their best foot forward in ensuring that authentic content which maintains a high level of integrity will be delivered on the digital site.
With a combined effort they need to ensure quality packaging content that is made available to the students pursuing higher education.
Establishing a Media Council
Every university has a different way of functioning. But to function successfully in the social media domain, the social media manager needs to be at the helm of affairs.
The job of the social media manager is to ensure that all the other experts adhere to the council plans and share various responsibilities as per their expertise.
Some of the efforts that the social media council needs to do to maintain a smooth operational base are:
Creating and timely updating of social media policies.

Giving of precise and concise directives as to how social media tools must be aligned to the goals set up as per the university guidelines.

Constantly evolving new branding techniques and updating message across all social platforms.

Ensuring efficient automation of social media to improve efficiency.

Creating new content and creative ideas for social media presence, as well as marketing campaigns that can be evolved and altered as per requirement.
Aiming for the right audience
The grizzly bear who has excellent scent receptor can walk miles to the exact direction of the food source.
Similarly, you will have to inculcate the same amount of discipline to sniff out the right audience. You should note that social media is filled with a large number of false paths.
Hence, it becomes essential to negate any of these audiences and with a single-minded focus, find out the actual target audience that will yield you the results.
The best examples of the right sources through social media drives are:
driving admissions,

understanding cost factors of education and reducing it, and

finally, restraining student attrition from higher studies.
Apart from these the core targets audiences that the team should focus are potential students, existing students, applicants who have been accepted, parents, alumni, faculty, donors, etc.
Outline Purposes
Align your social media strategies with the university goals.
Defining a specific goal and objective does give you a solid foundation as to what do you want to accomplish. It also makes sure you do not stray from the charted path.
Regarding higher education, the goals should be more like:
an increase in admissions,

retaining more students,

improving communication between students and teachers,

fostering research and community programs,

awareness raising campaigns on the campus,

gaining a talented faculty, and

means to improve programs and curriculum.
Checking Social Media
With every minute that lapses, there are millions of students who have updated their Facebook account and tweet something.
It is in a way a matter of great concern. How are we going to stay afloat with all this data made available?
So how do you find the 'leads' of new students that have applied through Facebook?
How do you see a newly updated curriculum on LinkedIn, or for that matter where do you find a source of a blog post that could harm a reputation of a university?
The only possible solution is to monitor the media effectively.
Micromanaging the social media sites through the smart use of keywords will help negate all the threats that a university can face.
Social media monitoring platforms will be much handy for such events.
Different Methods of Calculated Engagement
It is a well-known fact that increasing connectivity of students and between students is a crucial factor in the initial years to retain them and their interest in studies.
Social Media engagement is a great way to bridge this gap.
Interactive experiences, provision of good content material, and thought-provoking queries are some of the ways of engaging students.
Two-way communication too proves beneficial as it brings the students committee a lot closer.
Provision of Content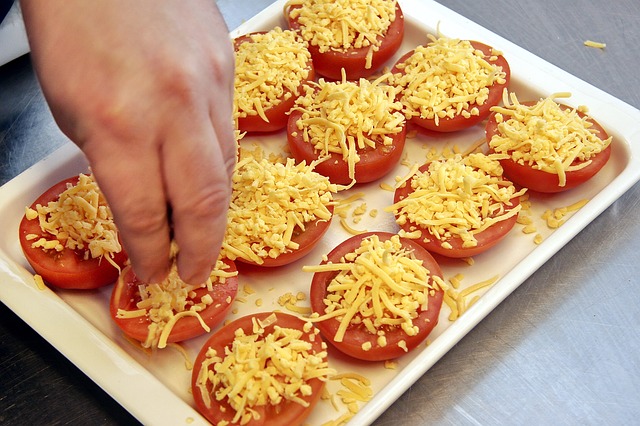 Please bear in mind, the most important aspect of social media is content. The content posted on any social site must have quality and character.
Only if you produce and share thought-provoking subjects, the student traffic will increase to a particular social website.
Whether a video blog or an updated status, content tends to be the driving force at the end of it all.
Choose smart themes and topics when using social media as the media of communication to the students.
Select various media types, such as blog post, e-newsletter, ebook, Video, Webinar or a podcast, to promote good student-oriented content material.
Distributing Content
Blogging is the most powerful tool at present in the social media platform.
In fact, all social media platforms strictly rely on the good content material to drive the platforms.
Hence, use a content hub on the social media platform (such as Facebook, Twitter, Youtube, LinkedIn) – depending on where you can get maximum student response.
Various contents need different hosting platforms where it should hit targeted audiences.
For instance, if you are an expert in writing dissertations, you would want the student community to know that you can offer services in the form of online assignment help.
Platforms such as Slideshare or Scribd are extremely viable to showcase the kind of help you can provide to the students.
Ability to avert a crisis
It is a known fact that you cannot compensate anything for good research.
Being inquisitive on the social media platform will enable you to think of all the possible aspects, be it positive or negative.
More importantly, if you are an excellent listener, the social media listening program can preserve and improve the reputation of a university if jeopardized.
Build up a backup who can negate any untoward incidents, identify the source of the problem, flag smaller issues and work towards resolving it on an urgent basis before it explodes into a full-blown social media calamity.
Calibrate the efforts
Ensure to measure your efforts and time put into various social media strategies.
It is mandatory to understand whether you are moving closer to the goals you had already pre-set when you began using social media.
Gauging and calibrating your efforts to see whether the students are genuinely getting the authentic quality of higher education updates can be achieved through awareness, attention and reach.
For example, even if you provide best assignment help to the students, you would want to know how satisfied your clients are from the solutions you provide.
Online help providers often have multiple tutors on their panel.
In such cases, they may want to have a calibration method in place. 
This way they can identify the tutors who get most positive comments and recommendations for students on social media, and ones who are your weak links.
It will help you in developing a strong team for your services.
A lot of people misunderstand that the social media platform is merely an eyeball-grabbing exercise. But in reality, it is much more than that.
The whole success of social media platform depends on what the curious eyeballs do after they have been updated with information.
Do they put that into action, or negate it?
If they do the former, you come out as a real winner as your goal gets accomplished.
All in all, always remember the rule for creating social media awareness platform is to start small, stay focused, and finally explore and expand.
Do not hesitate in trying it, who knows you might just hit it big on the social media platform!!
Aditya Singhal is the co-founder of Transtutors, a leading Online Education platform for college students. Having graduated from prestigious Indian Institute of Technology (IIT) – Delhi, Aditya has a personal interest in helping students. You can find more about him on Twitter.